United Way NE MN
United Way of Northeastern Minnesota programs and services are available to individuals living or working in the Iron Range or in Koochiching County.
Cancer Legal Care
If you are a Minnesota cancer patient or survivor who needs legal care, we are here for you.
Angel Foundation
Angel Foundation assists adults in active cancer treatment who live (or receive treatment) in the seven-county Twin Cities, Minnesota metro area.
The Pink Fund
The PINK FUND provides 90-day non-medical cost-of-living expenses on behalf of breast cancer patients in active treatment.
HOPE Lodge
CancerCare Co-Payment Assistance Foundation
Help people with cancer overcome financial access and treatment barriers by assisting them with co-payments for their prescribed treatments.
Circle of Hope
Emergency Breast Cancer Financial Help for Those Going Through Treatment.
Angel Fund
Provides financial assistance to Northeastern MN residents battling cancer.
Project Care
Provides outpatient healthcare access and outreach to people who are uninsured and underinsured.
Christians Overcoming Cancer
The COCs focus is to provide awareness, emotional support and financial relief services to men, women, and parents of children in ACTIVE cancer treatment.
Visit Christians Overcoming Cancer
Tigerlily Foundation
Tigerlily Foundation now offers financial grants to breast cancer patients through the Funds for Families COVID-19 Relief Program.
Breast Friends
Breast Friends offers a Hope Closet stocked with accessories such as mastectomy bras, breast prosthesis, caps, scarves, wigs and post-surgical garments.
Visit Breast Friends Hope Closet
Patient Advocate Foundation
Access national and regional resources dedicated to improve access to quality care and decrease the financial burden of medical treatment.
Visit Patient Advocate Foundation
Co-Pay Relief
Provides assistance with charitable co-pay services.
American Cancer Society
Support varies by area. Visit their website and search for your zip code, plus "assistance-financial."
Yellow Brick Place
Provides a treasure trove of assistance categories with links.
Cancer Financial Assistance Coalition
A searchable database for assistance with medical bills, medicines, legalities, travel and accommodation costs.
Colorectal Cancer Alliance
Provides financial assistance to colon and rectal cancer patients for treatment-related expenses.
Visit Blue Hope Financial Assistance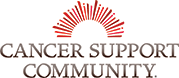 Cancer Support Community
Provides various assistance searchable resources for cancer patients and families.
Visit Cancer Support Community
Leukemia and Lymphoma Society – MN Chapter
Provides financial aid to cover co-pays for patients with leukemia, lymphoma, Hodgkin lymphoma, multiple myeloma and pre-leukemia.
Visit Leukemia and Lymphoma Society, Minnesota Chapter
The Samfund
Provides direct financial assistance and free online support and education to young adults, regardless of where they live or their specific cancer diagnosis.

Pink Ribbon Riders
Provides direct financial assistance to men and women breast cancer patients. The program is open to patients in MI, MN, NY, WI, WY.